Ad Delivery made easy
AdEasy makes it easy for you to deliver your advertising material to any media owner on time by including ad delivery service with each booking. Most advertising materials must be submitted through an ad delivery network for review before they reach the media owner.
This is because each media owner has specific requirements for material submission and ad formats. For example, some media owners will only accept digital transmission via established ad delivery networks, while others may require colour proofs and materials on a DVD to be directly delivered to their office.
An ad delivery service makes sure that your advertising fits all the requirements and makes all the final adjustments before delivering it to its final destination.
The total ad delivery fee will be automatically calculated at checkout based on media type, number of advertising materials, and delivery method.
To learn more about your ad space's ad requirements, please check the Material Submission Guideline section on the media profiles.
Delivery method: Direct delivery
For all direct deliveries, AdEasy will manage the validation and delivery (including physical delivery, if necessary) of your advertising materials for you. Prices include the checking and validating of your materials to ensure compliance with the media owner's requirements.

Direct delivery
Radio -

RM 120.00

Television -

RM 120.00

Cinema -

RM 120.00

Newspaper -

RM 120.00

Magazine -

RM 120.00

Billboard -

RM 120.00

Digital Billboard -

RM 120.00

Digital Screen -

RM 120.00

Taxi

In-Taxi (Print) -

RM 120.00

Car

In-Car (Print) -

RM 120.00

Car Wrap (Print) -

RM 120.00

Train

In-Train (Print) -

RM 120.00

Train Wrap (Print) -

RM 120.00

Bus

Bus Wrap (Print) -

RM 120.00

Lorry

Lorry (Print) -

RM 120.00

Bicycle

Bicycle (Print) -

RM 120.00

Shopping Mall

Shopping Mall (Print) -

RM 120.00

Residential

Residential (Print) -

RM 120.00
How to submit: If your media owner prefers direct submissions, simply email your advertising material as an attachment before the material submissions deadline to sales@AdEasy.co.
---
Ad delivery partners
AdEasy partners with the most reliable and commonly used ad delivery networks and delivery services to make sure your materials can reach any media owner in top condition and on time. This way, you can discover, book, and deliver your ad all in one place.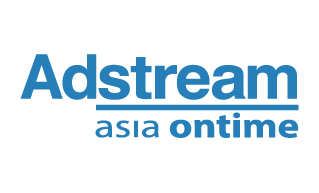 Adstream Asia OnTime is an advertising digital asset management, workflow, and distribution company. In February 2013, Adstream completed the majority acquisition of Asia OnTime – Malaysia's leading print ad delivery network – to form Adstream Asia OnTime and build the hub for Asia out of Malaysia.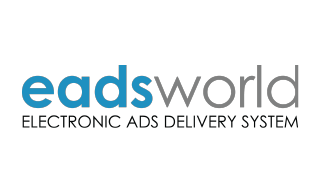 Datamation EADSworld is a web-based advertisement system that validates your print ad's artwork elements against the publisher's printing specifications. EADSworld also standardizes your files according to the publisher's requirements. Headquartered in Kuala Lumpur, it is one of the oldest IT companies in Malaysia.